OUR SERVICES
OUR SERVICES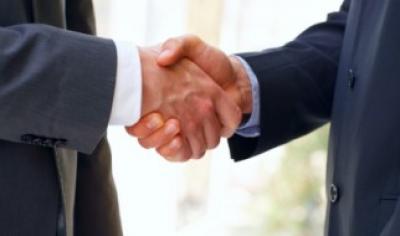 SALES ENGINEERING
We combine technical knowledge with sales skills to provide advice and support on a range of clean energy products and technologies. Our clients are typically technical or engineering staff from a variety of organizations, both private and public sector. The emphasis of the work varies depends upon the level of technical knowledge needed to sell a particular product or service.
Our technical sales engineers are a key point of contact for clients and provide both pre- and after-sales advice. They liaise regularly with other members of the sales team and colleagues from a range of departments, such as research, development, design, purchasing, production and quality, as well as senior company managers.
OUR SERVICES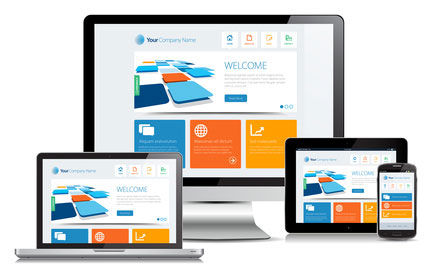 MARKETING SOLUTIONS
SEA provides a comprehensive suite of marketing services to help our clients build and maintain the strength of their brand and awareness of their products in the minds of their buying audience.
Our marketing services include:
:: Web Design & Development - a wide variety of skills and disciplines in the production and maintenance of websites. The different areas of web design include web graphic design; interface design; authoring, including standardised code and proprietary software; user experience design; and search engine optimization.
:: Graphic Design - visuals for the site such as logos, layouts and buttons
:: Internet Marketing - our specialists help maintain your web presence through strategic solutions on targeting viewers to the site
:: Search Engine Optimization to make the website more accessible and found on numerous search engines
:: Internet Copywriter to create the written content of the page to appeal to the targeted viewers of the site
:: User Experience (UX) Designer incorporates aspects of user focused design considerations which include information architecture, user centered design, user testing, interaction design, and occasionally visual design.
OUR SERVICES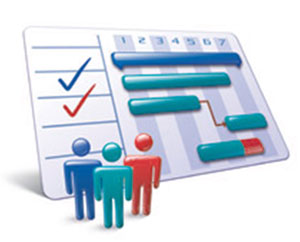 PROJECT MANAGEMENT
A project team often includes people who don't usually work together – sometimes from different organizations and across multiple geographies and disciplines. We work diligently to expertly manage the process, the team players and various requirements on the team to deliver the on-time, on-budget results, learning and integration that organizations need.
Our Project Management approach includes the application of knowledge, skills and techniques to execute projects effectively and efficiently. Strengthening your project management methodology provides our clients with a strategic competency, enabling them to tie project results to business goals — and thus, better compete in their markets.
OUR SERVICES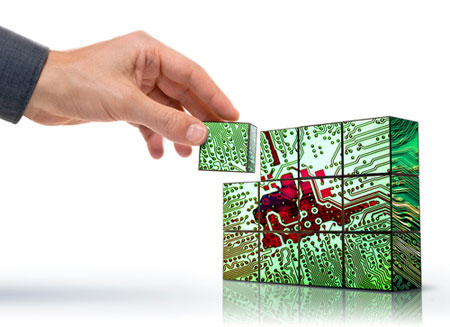 SUPPORT SERVICES
SEA provides a comprehensive suite of support services to ensure that our clients and their customers have the best possible experience in deploying the technology.
Our support services include:
:: Systems Integration - In today's connected world, the role of the system integrator is becoming increasingly important. System integration is defined as the process of bringing together the component subsystems into one system and ensuring that the subsystems function together as a system. We provide the SI required for our clients' solutions by combining hardware and software products from multiple vendors and may include designing or building a customized architecture or application, integrating it with new or existing hardware, packaged and custom software, and communications infrastructure.
:: Software Implementation - Many of the challenges installing and configuring a state-of-the-art renewable energy solution are software-related. Software implementation refers to the post-sales process of guiding a client from purchase to use of the software or hardware that was purchased. This includes requirements analysis, scope analysis, customizations, systems integrations, user policies, user training and delivery.
:: Product Documentation - We offer a full complement of product and service documentation services including: technical writing, illustration & animation, layout & design, project management and deliverables.
:: Training Programs - Maximize your technology through training. Effective training helps our clients' staff feel capable and confident in implementing the technology. Our instructional learning solutions are delivered in a variety of ways to address the diverse needs of your staff. We develop customized courses, from basic to advanced topics, to meet our clients' individual needs. Training is available on-demand or in real time, with or without instructor interaction.
:: Technical Support - Our software technical support services can help you maintain higher system availability and performance with integrated maintenance and technical support for multivendor software solutions. We offer both on site and remote access technical support capabilities.
OUR CLIENTS
Lightning Hybrids is an innovative automotive research and manufacturing company based in Loveland, Colorado. Lightning Hybrids is the developer and manufacturer of the Energy Recovery System (ERS), a hydraulic hybrid upfit for urban medium- and heavy-duty vehicles like delivery trucks and buses, which save fuel and reduce harmful emissions.
Launched in 2009 by Oregon State University faculty and researchers, CSD Nano has successfully developed and patented the next generation of nano-technology anti-reflective coatings for the solar industry. The MoreSun photovoltaic panel treatment is the world's first anti-reflective coating (ARC) that can be applied after-market to installed (in-situ) solar panels to increase their electricity production. SEA is pleased to be providing sales and marketing services in partnership with this pioneering solar industry start-up.
Build It Green is a membership-supported Bay Area nonprofit established in 2005. B.I.G. works with building and real estate professionals, local and state governments, and homeowners to increase awareness and adoption of green building practices. B.I.G. also provides professional forums and events that bring together stakeholders from key building industries. B.I.G. forums facilitate learning, encourage advocacy, grow leadership skills, and leverage the capacity of individuals and organizations en masse to work toward mutually beneficial goals. These forums also multiply the impacts of other programs.

ABOUT SEA, Inc.
SEA, Inc. is a full-service firm providing product sales representation, marketing, OEM business development, training, product documentation and technical support for our clients.
We are NABCEP-certified (including PV solar installation training) and highly focused on the solar energy industry. We also have UI / UX and interactive HTML / CSS / JS software development capabilities.
With a wide variety of skills and experience, we can quickly get up to speed on your technology and business strategy objectives and hit the ground running to drive growth for your product suite.
Ray Shilling is the Managing Director of SEA. Ray is an engineer and software developer by training, with over 20 years of experience in sales & marketing for technology products, and digital content & software development.
Contact us to discuss your next project, we look forward to working with you if you see a good fit!
Contact Form
Get in Touch
Contact us any time to discuss your next project. We are busy working to drive growth and develop content for our customers, so please allow up to 4 hours for a reply.
---
Contact Info
Sales:
Marketing:
Email: contactshilling.pro
Address:
231 Market Place, Suite 523
San Ramon, CA 94583-4743
---
Business Hours
Monday - Friday 8:30am to 6pm
Saturday - 12pm to 5pm
Sunday - Closed